The best season of the year is here! We ponder: Who wouldn't want to enjoy a Christmas wedding? A snowy Christmas and a white wedding would be really stunning.
Why not make Christmas more memorable by celebrating a wedding? Christmas is a time when families get together to rejoice. The moment is right. It makes sense to celebrate your wedding at this time since most people are off work and heading to spend time with family and friends.
However, getting married during the holiday season has many benefits and a few disadvantages. You've come to the perfect place if you've been thinking about having your wedding at Christmas. Let us simplify things for you in this post!
Pros of Getting Married on Christmas Day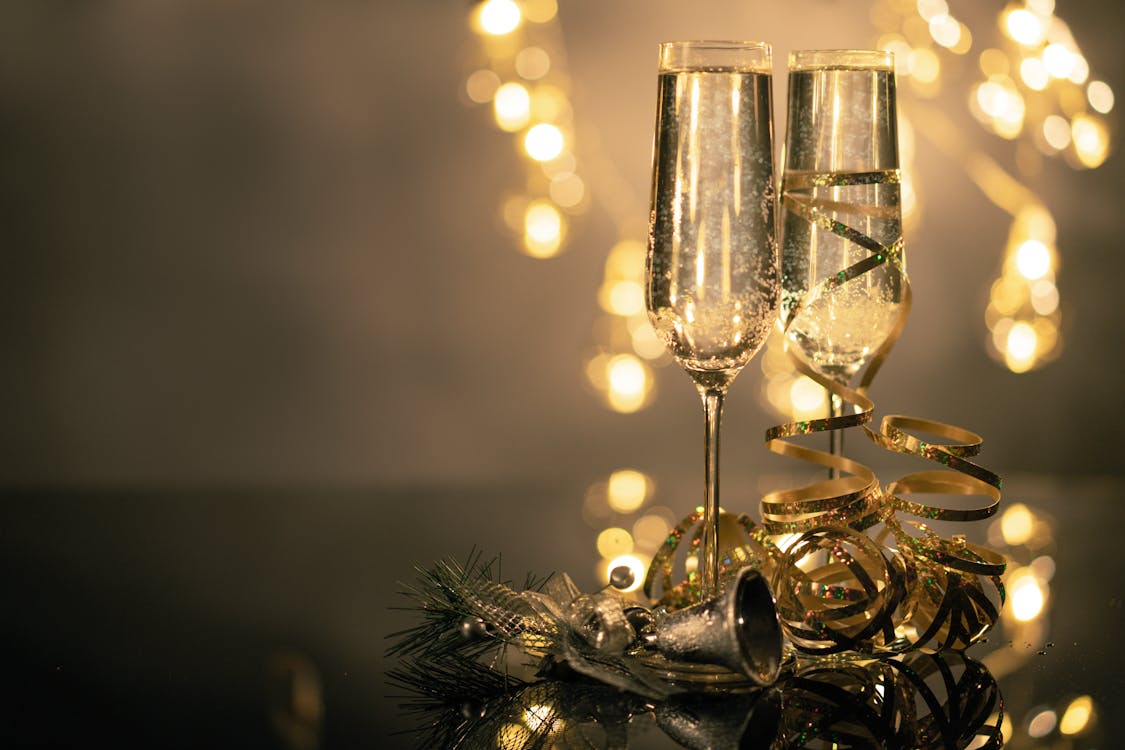 Less expensive wedding venue rental
If the locations you are considering only host weddings (no parties or corporate events), they probably won't charge you full price to hold your wedding there. This is because weddings take place less frequently around Christmas than at other times of the year.
You might be able to find some fantastic winter discounts or holiday packages that will significantly lower the price of renting your location.
Combining holidays
You could find it enticing to be married during a season when people are happy. You may add a genuine Christmassy atmosphere to gift-giving, gatherings, stags, and hens.
Additionally, this is typically a time of year when the entire family gathers, so you can expect all of your loved ones to be there and available. Make the most of it while everyone is in the mood for parties and excess.
It can really relieve your DJ of the burden of choosing music, however, you are still free to select less well-known tracks if you'd prefer.
Be special
Many couples simply won't give it any thought. This guarantees that your wedding will be special and memorable.
Forget about summer weddings, frantically wishing for a dry day, or hoping that people won't have already made travel plans for the season. Additionally, you won't have as much competition for your wedding date. Additionally, the onset of colder weather will always bring up memories of your wedding day, so make it memorable!
The theme
Christmas makes your selections simpler if selecting a colour palette is giving you trouble. Embrace the holiday decor by choosing a conventional red and green theme or a more formal white and blue one.
Candles, on the other hand, look exquisite during a summer wedding but really shine around Christmas. All of your visitors will remain in a good mood thanks to the flickering light's beautiful radiance.
Go all out with a reindeer-drawn sleigh, a powerful Christmas tree, and a horse-drawn carriage. Put a lot of crackers on the table and tinsel on the ceilings. Don't forget the mistletoe, either.
The climate
Please, please, please let it snow!
Imagine a white-iced wonderland curled and swirling above the church or the surrounding countryside, including the location of your reception. Imagine a crisp, golden, frosty morning with the grass crunching underfoot, even if it doesn't snow. Lovely. Think of a blazing fire and the fresh scent of pine—the ideal environment for cuddling.
Additionally, you might benefit from the coolness. Alcohol served warm, like mulled wine, may be less expensive and digest more slowly than champagne served in chilled flutes. And who wouldn't like a hot cup of cocoa?
Cons of Getting Married on Christmas Day 
It's not cheap
Christmas parties will be swarming into any wedding venue that doesn't only host weddings at this time of year. This indicates that pricing won't change much, and some might even raise their prices! Additionally, other vendors can be fully booked with holiday events and you would have to pay more.
Additionally, keep in mind that the roads will be busier if your ceremony and reception are in different locations. As a result, you will need to allow more time for suppliers as well as longer travel times between the two.
The busiest season of the year
Keep in mind that you will always celebrate your wedding anniversary. Some people might find it too difficult to celebrate their anniversary and Christmas at the same time—just think of the planning!
You might also not want the Yuletide festivities to overshadow your anniversary. Plus, friends and some family members may have prior arrangements as it is a busy (and expensive) time of year for everyone.
Not everyone loves the rain and cold
Snow is wonderful and gorgeous, but it's mostly unusable, especially for travel. To prepare for cold weather, consider using heat sources like hot fires and heat lamps.
Rain falls more frequently than snow throughout the winter in the UK. Remember that a lot of individuals choose to get married in the summer to take advantage of the nicer weather and avoid overcast or dreary days.
You have a limited range of outfit options. Even while you could be in love with the notion of a short, sleeveless dress, it just won't be practical in the dead of winter. But there are lots of choices for capes and long-sleeved gowns that could really spruce up your ensemble.
Additionally, the weather may compel you indoors. So, a Christmas wedding is unsuitable for you if you envision an outdoor wedding celebration.
Too early or too late
There won't be much daylight left for your celebrations because the winter solstice falls at the end of December. As a result, you might want to wake up sooner and get ready for the approaching night.
As a result of the sudden loss of daylight, you will also have less time for those crucial wedding photos. However, if you only want a brief celebration and are unsure of how to dismiss people, this can work to your advantage.
Why You Must Use a Wedding Planner for Your Christmas Wedding
Sending out your wedding invitations at least three to four months before your wedding is advised. Your loved ones will be able to attend the wedding and organise their vacation thanks to this. The Christmas season can be extremely hectic, and your family and friends may have a number of other commitments at the same time. 
As a result, you might not have enough time to plan your wedding the way you would like to. However, because Christmas is such a wonderful time of year, you can select a reliable wedding and event coordinator for your Christmas Day wedding to make sure everything goes off without a hitch.
We are sorry that this post was not useful for you!
Let us improve this post!
Tell us how we can improve this post?